All the new thinking is about loss.

In this it resembles all the old thinking.

–Robert Hass from Meditation at Lagunitas
Loss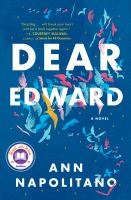 These lines from poet Robert Hass came to mind while reading Ann Napolitano's 2020 novel Dear Edward. The novel follows Edward, a twelve-year-old boy en route to a new life with his family—from New York to California—when the plane crashes leaving him as the sole survivor. Dear Edward is certainly about loss, unfathomable loss for most of us, but it's also about surviving and moving forward in the most tragic of situations and with the help of compassionate strangers–which made the novel, in the end, joyful and hopeful. I highly recommend it. Napolitano's other works include A Good Hard Look and Within Arm's Reach.
Another "Ann"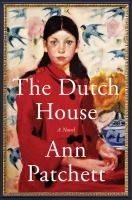 Ann Patchett had me at the title. Although the Dutch house in Patchett's novel is outside Philadelphia, in New York Dutch domestic architecture is part of the air we breathe. This latest Patchett work, The Dutch House, begins in midcentury America and follows the story of a brother and sister over five decades. Similar to Dear Edward, this novel also examines loss—loss of a house and much more—but is also about healing. The portraits of the brother and sister are well wrought and compelling.
Literary Fiction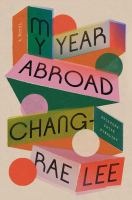 Several new literary fiction titles have arrived at the library, including Chang-rae Lee's My Year Abroad, which I am currently reading and enjoying, and Klara and the Sun by Kazuo Ishiguro. Also, just in, Jennifer Ryan's novel The Kitchen Front set in WWII around a BBC radio cooking contest. Check out NPR's review. You might also want to consider Ghanaian-American novelist Yaa Gyasi's Transcendent Kingdom and, if you like fantasy, the best-selling The Invisible Life of Addie LaRue by V. E. Schwab.
Mysteries
A patron recommended the works of recently deceased mystery author Margaret Maron. We have many of her titles, so we created a display of her works in the library. Maron's works include two series both of which feature female sleuths.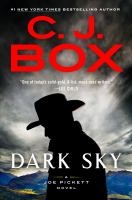 New mysteries/thrillers in the library include works by Jonathan Kellerman, C.J Box, and J.A. Jance.
–K.E.