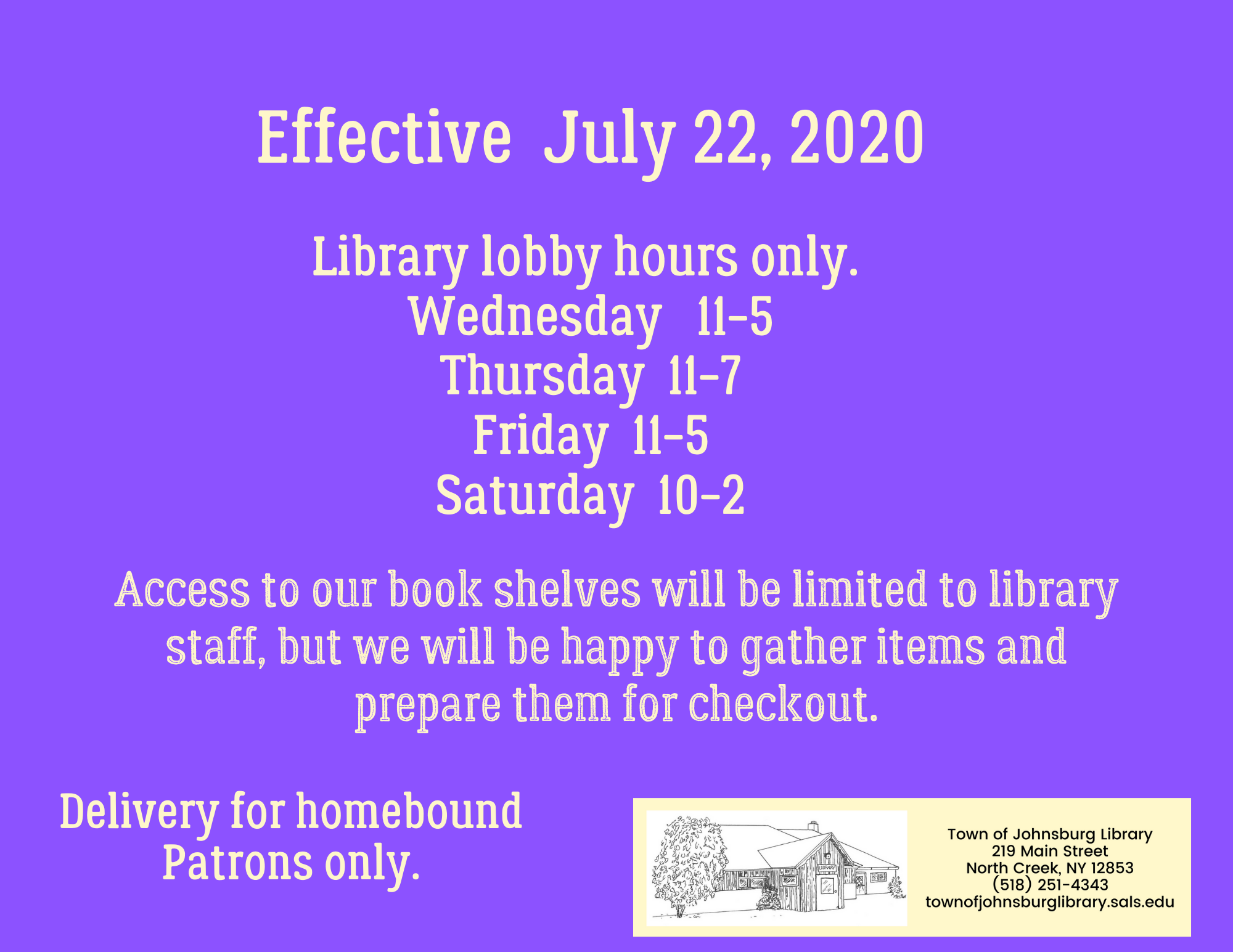 In an effort to keep our patrons, volunteers, and staff healthy, and reduce opportunities for transmission of the COVID-19, the Town of Johnsburg Library is open for Lobby Hours.  Masks are required and signing our Visitors Log is suggested to help with the containment of the pandemic.  Our book drop remains open and we are continuing to collect returns at our front door.  Items are quarantined for 72 hours before being checked in, there will be no fines charged to items at this time.  Limited Services Include:
Two public computers
Copying and Faxing Services
We cannot control COVID-19, but we can regulate our response to it, and be thoughtful about how we interact and have contact with others, be sure to take ample preventative measures (wash your hands!), keep ourselves healthy, and self-quarantine if we are sick.