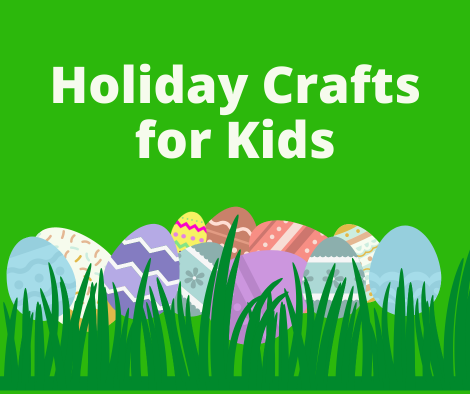 Here are a few ideas for holiday craft projects.
Easter Egg Wreath and Egg-ducational Jar
This project comes from PBS Kids. This is a way to put those plastic Easter eggs to fun use!
How to Make Fantasy Dragon Eggs
This fun project comes via Adventure in a Box folks. This is their idea of what a dragon egg might look like. Maybe you can come up with your own idea of what they look like?
This page of great Passover craft ideas comes from Artists Helping Kids. There are many fun projects to try for different age levels, including a Seder plate craft.
Book List